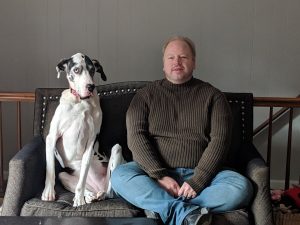 Jeffrey Holst is passionate about real estate investing. He completed his first flip in 2005, while he was in law school, and currently owns and manages properties in Michigan, Tennessee and Georgia.
Jeff is a member of the National Association of Realtors and is an affiliate broker licensed by the state of Tennessee.
He has been involved in hundreds of transactions ranging from single family homes to larger commercial properties such as hotels, grocery stores and apartment buildings.
Jeff graduated early and with honors from Michigan State College of Law where he was the fall 2006 graduating class speaker.
He is licensed to practice law in Michigan and Tennessee. He also holds a Master's Degree in Business Administration from Grand Valley State University.
Jeff also enjoys reading, scuba diving, traveling (he has been to 6 continents, 35 countries and all 50 US States) and spending time with his wife.
He lives in Chattanooga Tennessee with his wife, Becky, and their three dogs, two Chihuahuas and a Great Dane.